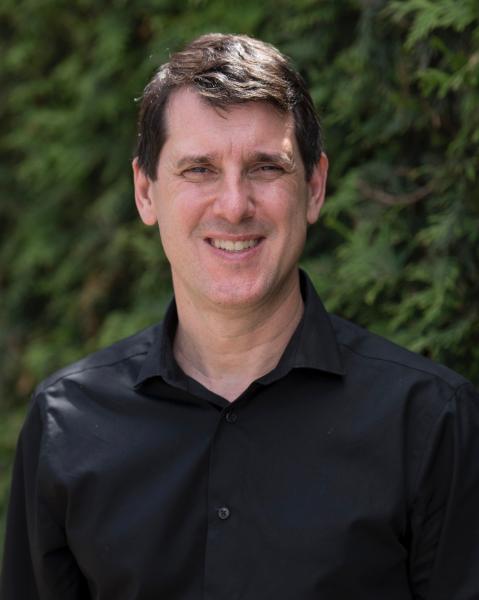 Royal LePage Coast Capital - Chatterton
110 - 4460 Chatterton Way
Victoria
V8X 5J2


let's find your new home
Search for Real Estate in and around Victoria
Residential
Any
Single Family
Half Duplex
Townhouse
Condo/Apartment
Full Duplex
Triplex
Fourplex
Mobile
Modular
Lots/Acreage
Farm
Recreational
Commercial
Any
Building Only
Building & Land
Business & Leasehold
Business & Property
Business Only
Land Only
Multi-Family
Industrial
Min Price
Any Price
$25,000
$50,000
$75,000
$100,000
$125,000
$150,000
$175,000
$200,000
$250,000
$300,000
$350,000
$400,000
$450,000
$500,000
$550,000
$600,000
$650,000
$700,000
$750,000
$800,000
$850,000
$900,000
$950,000
$1,000,000
$1,250,000
$1,500,000
$1,750,000
$2,000,000
$2,500,000
$3,000,000
$4,000,000
$5,000,000
$6,000,000
Max Price
Any Price
$25,000
$50,000
$75,000
$100,000
$125,000
$150,000
$175,000
$200,000
$250,000
$300,000
$350,000
$400,000
$450,000
$500,000
$550,000
$600,000
$650,000
$700,000
$750,000
$800,000
$850,000
$900,000
$950,000
$1,000,000
$1,250,000
$1,500,000
$1,750,000
$2,000,000
$2,500,000
$3,000,000
$4,000,000
$5,000,000
$6,000,000
Min
Any
200 Sqft
300 Sqft
400 Sqft
500 Sqft
600 Sqft
700 Sqft
800 Sqft
900 Sqft
1,000 Sqft
1,100 Sqft
1,200 Sqft
1,300 Sqft
1,400 Sqft
1,500 Sqft
1,600 Sqft
1,700 Sqft
1,800 Sqft
1,900 Sqft
2,000 Sqft
2,500 Sqft
3,000 Sqft
3,500 Sqft
4,000 Sqft
4,500 Sqft
5,000 Sqft
6,000 Sqft
Max
200 Sqft
300 Sqft
400 Sqft
500 Sqft
600 Sqft
700 Sqft
800 Sqft
900 Sqft
1,000 Sqft
1,100 Sqft
1,200 Sqft
1,300 Sqft
1,400 Sqft
1,500 Sqft
1,600 Sqft
1,700 Sqft
1,800 Sqft
1,900 Sqft
2,000 Sqft
2,500 Sqft
3,000 Sqft
3,500 Sqft
4,000 Sqft
4,500 Sqft
5,000 Sqft
6,000 Sqft
EXPERIENCED * DEDICATED * RECOMMENDED
I consider the satisfaction of my clients to be my greatest achievement, and take pride in my high volume of repeat business and referrals.

"The customer service was excellent. The advertising of the home was perfect. It was a stress free experience. We couldn't have asked for better service. Your guidance in both showing the home & accepting offers was exceptional. We appreciated all of your efforts. Colin's integrity for his clients shines through. He kept us up to date, well informed and was helpful with important decisions."
-Clair Corrigal
"The service Mr. Gilroy provided during purchase and sale was excellent. Your patience and dedication to your clients was excellent and much appreciated by two seniors."
-S. and E. Kimelman
"Colin provided us with exceptional service by being professional, prompt, extra helpful and going the extra mile to meet all of our real estate needs both in the buying and selling process. We have already used Colin's services twice. From the very start, he knew what we were looking for in a property and he is more than capable of providing excellent service. Our professional relationship with him went very smoothly but what makes him a cut above the rest is his integrity and exemplary people skills. We would definitely recommend his services to our friends."
-Des & Wilfred
"Colin is the Real Estate agent everyone wants but not every one gets. We bought & sold with him and found him to be a true professional. He knows the housing market well and goes out of his way to be helpful. He was always available and never pushy. Colin also did a great job with his online slide show. We enjoyed having him for an agent. Thanks Colin!"
– Marguerite McAlpine
"The service was incredible. He was very easy to get along with and kept us well informed. Colin is very knowledgeable and extremely helpful. He took the stress off of our shoulders with the sale of our home. We will not hesitate in recommending him to anyone who we know who needs a Realtor. Amazing marketing strategies."
-Sandy and Tom Comberbach
"Your easy going personality put us at ease during the biggest purchase of our life. Your knowledge & expertise led us to find exactly what we wanted quickly."
– Greg Hay & Donna Laube
"Personally, I really valued your expertise in foundation and the actual structure of all the homes we looked at. I know nothing of those things so hearing your opinion based on your experience created great value in decision making. Colin, you truly are as personable as you are professional. Thank you for helping us find our first home!! We are enjoying it!"
-Crystal and Gerald Paculan
"Colin constantly kept us up to date with the most current listings. He was friendly and fun to work with and wants the best for his clients. We would (and already have) recommend him to everyone we know. Thanks Colin for helping us find exactly what we wanted!"
-Derek Norton & Samantha Harder
You found us what we wanted in our time line, under budget and was flexible with our schedules. I don't think that our search could have gone anymore smoothly. We also really appreciated that you looked out for our best interests pointing out structural & mechanical issues and didn't push us towards something we didn't want. So happy with your services! Glad Mike referred us.
-Kyla Hazen and Chris Managh
"Service was great from beginning to end. We were very pleased with the entire process with Colin. He was easy to get in touch with, very accommodating and patient with us as first time home buyers. He was knowledgeable and honest when it came to the selection of the right house for us. He also put us in touch with very helpful resources that out our minds at ease and followed up with us after possession to ensure our satisfaction. It was truly a pleasure working with Colin!"
-Brad & Carmen Tole
You have been very helpful and knowledgeable and have taught us a ton about home ownership. You have made buying a home fun and not stressful at all. We found a home we love and are proud to call our first home! We not only gained a home but a friend as well. Thanks Colin!
-Ashley Bishop and Benjamin Leschychyn
Colin made the whole experience easy, straight forward and rewarding. He was there every step of the way to inform us of what was going on and what would be in our best interests. We would recommend Colin Gilroy to everyone and in the future buying or selling we will utilize his services.
-Neil Townsend & Vanessa Eidse
Knowledgeable, efficient, calm, professional, client focused, pleasant, accessible, reassuring and positive. Excellent video and marketing.
-David Williams & Wayne Rudderham
"Colin, thank you for being patient with us as we searched for our first home. Although at times we changed our minds about almost everything, you were always there to help steer us in the right direction. We very much appreciated your well grounded knowledge of the real estate market and the advice you often gave. You were always available to help us out, no matter what time of the night I emailed you. You offered great communication, were very professional, knowledgeable and paid attention to our needs and wants."
-C & A Mather
"We found Colin to be a very nice young man. He was very helpful and knows the housing market well. Colin gave us a good evaluation and sold our home in a short period of time. We would not hesitate to recommend Colin to anyone who needed a good real estate agent."
– Jennifer & Colin McFarlane
"Colin was amazing to work with. He was flexible, accommodating and super-friendly. He knows the industry in and outs & works hard for you. He is sunshine on a cloudy day!"
-Mr. & Mrs. Rohn
"You kept me informed, answered all of my questions, gave good advice, were realistic, cooperative and friendly"
-Joanne Thiessen
"You took great photos and video of my home. We had lots of showings. It was a very positive experience. Thanks Colin!"
-Deb Fehr
"You were very honest, laid back and gave me great advice. You really made this a great experience and I wouldn't have been able to do it without you! My sister loved you as a Realtor, I loved you as a Realtor and I'm sure my parents will too in the near future! Thanks so much, Colin!"
-Jasmine Ateah
"Colin made the experience of buying our first home easy, fun and educational. He was always friendly, full of great insights and accommodated our hectic schedule. Colin Gilroy is poised to become one of the most successful real estate agents in Manitoba. We couldn't have asked for a friendlier, more experienced and honest person to guide us through the purchase of our first home. We can not recommend him enough!"
-Mike & Kate Sigsworth
"I started out looking for a specific kind of house in one neighbourhood. You searched out houses in other neighbourhoods and found a great house for me. You responded quickly and were willing to work late to put in an offer. You understood what I was looking for and were very helpful. Thank you for all the "extras". –the rides, figuring out the garage door remote controls and the gift certificate! Thanks a million!"
-Janis Watson
"Communication was excellent and the process was worry-free! Keep up the excellent work. I have bought and sold 5 times in the last 8 years and your service was the best!!! I shall be referring my friends. Thank you again Colin."
-Evelyn Erickson
"Colin was our rock during our search to purchase our first house. We had a very good experience with him as he taught us what is important to look for and helped us narrow our search to aid us in finding our perfect place. Colin spent countless hours with us and was always flexible and easily adjusted to our hectic schedules. Not being from Winnipeg originally, he also provided priceless referrals that we greatly appreciated. Honestly, by the end of our journey, we felt that we were being helped by a friend, not just a business professional."
-Kevin & Leanne
"Thank you very much for all of your help, advice and insight during my first house buying experience. I love my new house."
– Eric B
"What a great experience! Colin took away some of the stress of leaving the province by offering kind & efficient service. He always set my mind at ease & helped me to keep on top of everything that was happening. I made a great choice choosing him as my Realtor. He was courteous, polite, approachable, non-intimidating, honest & easy to talk to."
– Lesley Mackie
"From the moment Colin walked in he was friendly and honest. He made selling our house a much less stressful event than I had anticipated. A very knowledgable agent who was able to tell us EVERYTHING we needed to know. He priced the house for a quick sale which resulted in multiple offers and sold for much over asking. Colin was remarkable! -Very helpful, very informative, friendly, fun & easy to work with."
– Catlin Magus
"We felt that you were a real "go-getter" and we liked that. There were no real surprises and we were very happy with the service you provided. You did exactly what you said you would do. We most definitely will recommend you to our family and friends."
– Suzanne Bell
"Service was excellent. I was kept fully aware of all that was going on. Colin was very sympathetic and considerate to me at a most difficult time and alleviated a lot of pressure from me. Thank you Colin!"
– Theresa Wiktorski
"Colin is very helpful and committed. He is understanding with great character. We are planning to buy our second home with him."
– Walid & Lamia
"Colin Gilroy is an excellent agent who spends a lot of time ensuring that his client's interests are met to the fullest. He does an excellent job at both finding the new home that is right for you and marketing the old home well for a quick sale. Excellent marketing skills, website was up immediately, for sale sign was superior to competition."
– Jordan & Julie McIntyre
"You gave good advice, were knowledgeable, not at all pushy and very professional."
– Madeleine Roy
"Colin was fantastic as our listing agent. The condo sold much quicker than we thought possible and for more money than we expected. We believe that this happend due to the hard work and effort that Colin put into the selling of the condo. We loved the online slide show!"
– Sean Brennan
"Colin Gilroy is an exceptional Realtor. He helped us find a house and was patient, honest, incredibly helpful, knowledgable and always available. As long as Colin is in the real estate business he will be our Realtor. Thank you so much Colin!"
– Rey & Heather
"My experience with Colin Gilroy, Realtor was a wonderful whirlwind experience! I knew that I needed to sell my house in a fairly short period of time, so I allowed Colin to walk through while the house was basically in shambles because of the painting, etc. that was going on.
I thought for sure that he would focus on the bad parts of the house that did not look so great at the time. Instead he noticed a lot of what was hidden behind the mess, and included all information that he collected in an easy to understand and logical Market Evaluation.
He left me with all the information to go over which included a proposed price range based on similar homes in the area, and made sure that I understood that all decisions were ultimately up to me.
As any homeowner would, I felt overwhelmed with all of the decisions, which Colin helped me through, and was able to knowledgeably answer any questions that I had, and provide his opinion when asked. I felt that he understood and sympathized with my circumstances surrounding the sale, and made it as easy as it could be on me.
I was so impressed with the marketing plan that he put into action, and he always kept me informed of how many were interested in the property. I ended up receiving 9 offers on the property, and sold it for 32% MORE THAN LIST PRICE!
I truly believe that I would not have had as good of a response and outcome if it hadn't been for all of Colin's hard work and great ideas! Spectacular!"
– Robyn Bergen
"You are by far the nicest and most helpful agent we have met. You were always available anytime of day whether just to answer a question or to view a house. You guided us through our first home purchase with knowledge, advice and straight forward answers to all our questions. (no matter how dumb or small they were) We would recommend you to anyone. You were always there when we needed help."
– Sean & Crystal Rivera
"Courteous – Knows the Market – Thorough – Fair – Hard Working"
– Russ Down
"Very open and honest. Very knowledgable, personable & professional. Our first home buying experience has been wonderful. You came all the way to our house on 2 occasions and got things done very quickly and efficiently. It was a pleasure having you with us during the entire process. Thank You!"
– Laureen Dyck & Deon Wysocki
"Very personable – we really liked that you were not too pushy and you gave us your honest opinion on the homes we saw. Overall it was a very good first time home buying experience. We enjoyed having you as our agent."
– Rachel St. Amant
"Was very informed on foundations and electrical."
– Saul Correia
"As first-time home buyers, we found Colin's services to be very professional. We also noticed that he made home-buying seemingly easy & hassle free. Our experience in buying our first home was certainly an enjoyable one.
– Steve and Caroline Oberheu
"You listened to what I was looking for and wouldn't just sell me any house. You were very attentive to my housing specifics. I got lucky when I found you accidentally at the open house. I will definitely send all of my family and friends to you. Thank you for everything. It has been my pleasure being a client of yours."
– Glenna Sanderson
"Colin was extremely helpful and knowledgeable. He worked very hard to help us find the right home. Being first time home buyers and being proficient in the use of available internet tools such as MLS, I was skeptical as to how a Realtor could help. Colin was so on-the-ball that we intend to procure his services in the future."
– Nate & Dara Todd
"If you want an agent who can be your friend, whom you can trust and is easy to share ideas with, Colin Gilroy is the only agent in town. He is hard working and listens to what you want in a home and how much you can afford. I recommend him to anybody who wants to buy their first home! He is good at what he does."
– Annonymus
Contact me today - I'd love to add you to this growing list!
EXPERIENCED * DEDICATED * RECOMMENDED
I will work for you every step of the way! My combination of skill, experience, and technology ensures that I can sell your home for the highest possible price and in the shortest period of time. I have the tools to meet the demands of a highly competitive, modern market.
EXPERIENCE


Over the past decade, I have garnered numerous real estate industry awards, most recently earning the Royal LePage Director's Platinum Sales Award. More importantly to me though is the satisfaction level of my clients. I work hard to ensure that all of my clients are highly satisfied with my services. I believe that the best businesses are referral based businesses and am proud to claim that the vast majority of my business has been generated through repeat business or referrals. I invite you to check out my numerous testimonials on this website.
COMMUNICATION

I personally answer all of my phone calls, texts and emails. I am very accessible and make a great effort to keep my lines of communication open at all times ensuring to keep all of my clients "in the loop". Whether someone contacts me through a text, email or voice mail, I am very quick to reply to all inquiries. I am personally available almost all hours of the day, seven days a week.
INNOVATIVE MARKETING THAT WORKS

I invest a great deal of energy and resources into marketing the homes I sell. I have spent years developing my unique and innovative marketing strategy. In addition to the typical methods of installing lawn signs, utilizing the Multiple Listing Service and print ads, my marketing reaches much further.
*** With the vast majority of people starting their property search online, is vitally important that these potential buyers can easily find your home on the internet and that is why I utilize over 30 websites to market the properties I sell.
*** Your home's very own Xposure website complete with:
Mind blowing Perfect 3D Interactive Doll House and Showcase
Detailed interactive floor plans
Dazzling panoramic "Multimedia Magic Windows" almost teleporting potential buyers right into your backyard
YouTube Home Tour
High resolution photographs taken by a professional photographer
Property Details for your home and also comparable sales in the neighbourhood
*** For each property I list, I create a personal web address such as www.41Kingston.info or www.102Wildwood.info which is directed to your home's very own YouTube Home Tour. This is an amazing way for me to be able to personally address and accentuate all your home's finest features while virtually guiding potential buyers through your home as if it were an actual open house.

*** I won't hold an open house if you don't want me to but I highly recommend letting me do so as this is a fantastic way to catch potential buyers that might otherwise "fall between the cracks". I will extensively advertise the open house ensuring that as many people attend as possible. Another unique element of my marketing strategy is my professionally designed Open House Invitations that are mailed out to your neighbourhood via Canada Post. There are no better advocates for the neighbourhood than the people who already live there. Often they will know a friend or family member who is looking to move in to the neighbourhood.
*** Your home will be featured at our Marketing Centre at Mayfair Mall with a poster-sized, full colour display.
*** My online marketing system allows me to make information accessible 24-hours a day, and to respond immediately and directly to each and every prospective buyer. From my website, prospective buyers can get information immediately about your home. They can access my site 24 hours a day and view your property listing! Through my Personal Home Search, your listing will be sent by e-mail to every prospective buyer in my database, where your home meets their criteria. Plus it will be e-mailed automatically to future prospective buyers as well.
*** A very important element of marketing your home is pricing it properly. I will complete a current market evaluation which will give you a detailed breakdown of how your home compares to recent sales in your neighbourhood. An over-priced home can take longer to sell and can sell for less than what it should have in the end. Under-pricing your home could very well leave you selling your home for less than you should have. With my years of experience, you can feel assured that I will help you to price your home in a way that you receive the highest selling price while having it on the market for the shortest period of time.

RESULTS
Whether I sell your home in a week or it takes longer, I push forward actively marketing your home until I get it sold. I have a proven track record of getting the job done.
Marketing is a numbers game. It is my job to get as many potential buyers directed to your home as quickly as possible after its introduction to the market. You don't want to leave any stone unturned. If you miss out on even one potential buyer, that could have been the one buyer who fell in love with your home and made you an offer you couldn't refuse. Hire me and you won't be disappointed!
Call or text me anytime at: 250-888-2291 for your
FREE NO OBLIGATION CURRENT MARKET EVALUATION
Or email me at: Colin@VictoriaHomesNow.ca
Now in my 15th year working as a REALTOR© with Royal LePage, I have been fortunate enough to have built a successful business that continues to be driven by past clients and their referrals.
Originally form Winnipeg, my family and I moved to Victoria years ago after falling in love with the city and the lifestyle that living on the island could offer us. Victoria is a beautiful city with friendly people, great parks and an amazing climate. Our two children as well as ourselves (+ our dog, Roy) enjoy exploring all of the hiking and walking trails that can be found just about everywhere. I love the convenience of living in Saanich where I can drive to just about anywhere in less than 20 minutes.
I have always believed that the strongest businesses are referral based ones. I want every one of my clients to be so happy with my service that they tell every one they know about me. Please check out the testimonials page at VictoriaHomesNOW.ca
I didn't get into real estate to make loads of money. I got into real estate because I wanted a job that would make me happy and satisfied. Long before I became a REALTOR©, I had an interest in real estate. Even after I had purchased my first home years ago, I would still read the real estate estate news every week from front to back.
I enjoy working with my hands and have performed significant renovations to every home I've owned which has given me a great insight into the way a house is put together.
When viewing houses with buyers, I am often able to "red flag" potential problems that many others might miss. When listing your home, I am able to offer great advice on what needs to get done in order for the home to show its finest and sell for the best price possible.
I take my business VERY personally. I make every effort to ensure that I give every one of my clients the best service possible. If you're not happy, I'm not happy. I need to be able to sleep at night.
I believe that it is my job to educate my clients and to help them make informed decisions. I never use high-pressure tactics and always leave the final decision up to you. After all, you are the one who has to be satisfied with the results in the end.
I have spent most of my adult life involved in some type of sales or marketing. Over the years I have become a highly skilled negotiator.
I believe in living life by the Golden Rule; "Do unto others as you would have them do unto you."
A portion of every sale is donated to my favourite charities. Both the Royal LePage Shelter Foundation and The Inside Ride do important and great work.
Visit me on: Facebook YouTube Twitter Instagram LinkedIn
EXPERIENCED * DEDICATED * RECOMMENDED
!Home.view_full_search_screen!